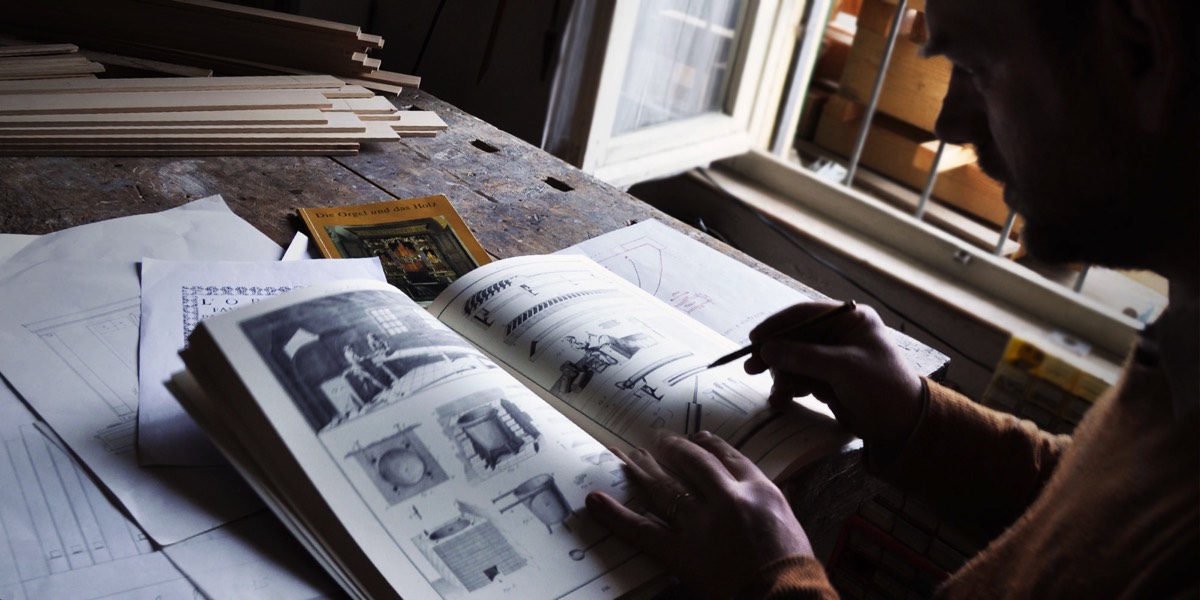 The
ORGANA collection
, which consists of portatives, positives and table organs, has been showcased in prestigious places all over Europe, and offers an overview on organ evolution from medieval to pre-baroque.
Besides portative organs Walter Chinaglia designs and builds various kinds of pipe organs, harpsichords and claviorgans.
Our Atelier also offers restoration, tuning, maintaining, modifying and reconditioning services for your instruments.

Instruments can be rented for courses, workshops and concerts.
We offer space for rehearsals, practice, small performances / recitals, workshops.
We organise courses on Keyboard performance, Organ building, Historical temperaments and tuning techniques

© ORGANA di Walter Chinaglia
Via Montebello 10, 22072 Cermenate (CO) Italy, tel/fax +39 031 772776, mob. + 39 340 966 78 03
walter.chinaglia@gmail.com